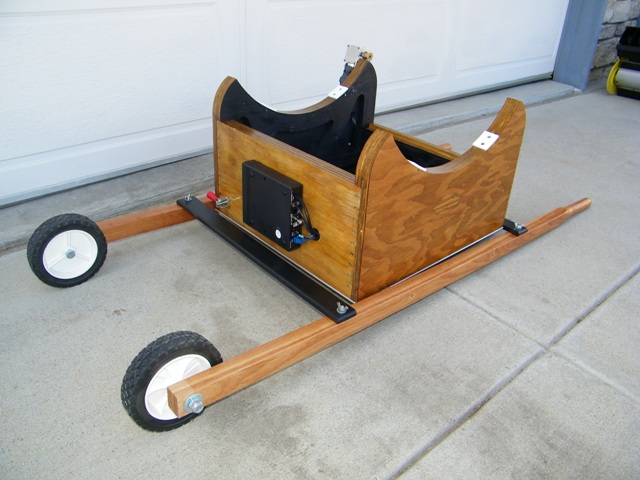 This is the transport system I made for my telescope. Other people have threaded inserts into the side of thei rocker box base. I didn't want to do that. Instead, L brackets are attached to the inside of my wheelbarrow handles, and when I lift up on the handles, they grab the bottom of the rocker box.
I use the cross members with wing nuts to assemble the dolly on each side of the base. This makes it easy to put them on and take them off. Someday, I might get air tires like others have.
Fearing that the narrow wheels in the original dolly would auger into the soft Colorado soil, I purchased tubeless tires that worked great at WUTS 2011. It was a great addition, as seen below.
In using the original dolly, the metal angle pieces were not stout enough to do the job. The front ones bent this much after one use as seen below.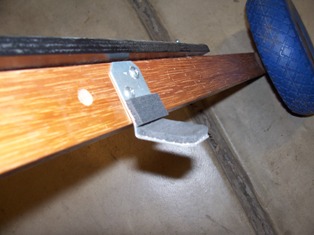 After a suggestion from the observing field, I replaced the softer metal angle brackets with a stiff piece of wood as seen below.
I remade the rear cross support piece to give more clearance on the spring anchor bolts. Now the handles do not pinch these bolts anymore.